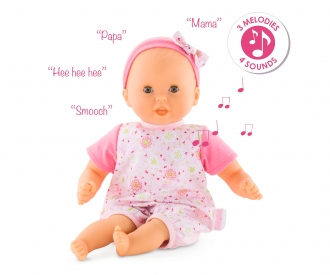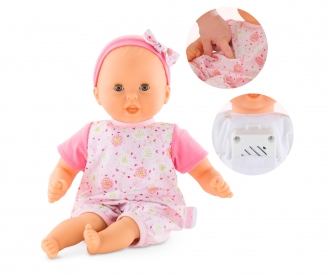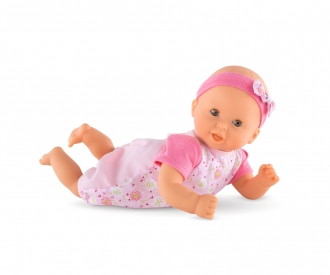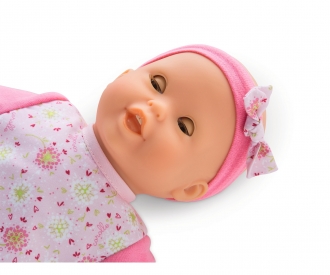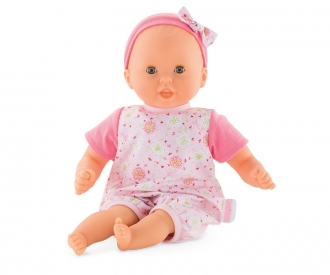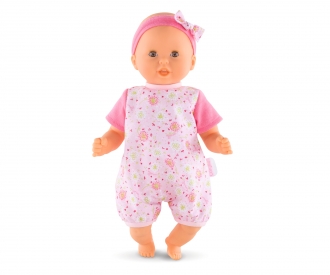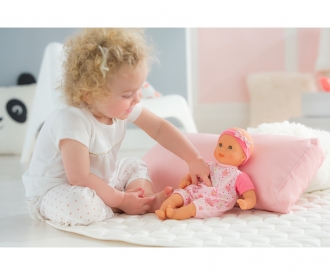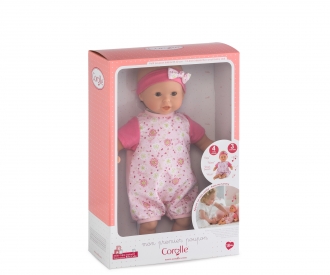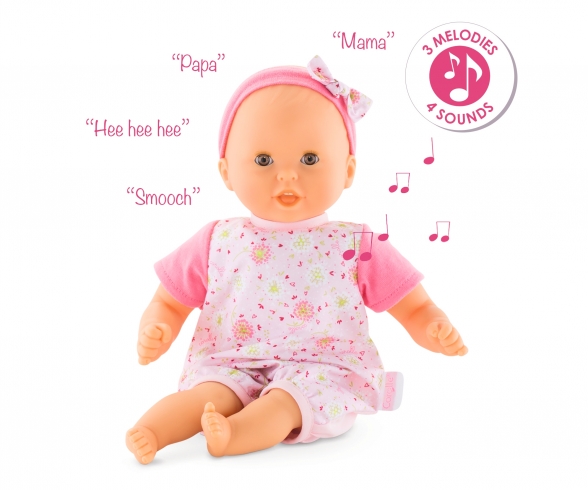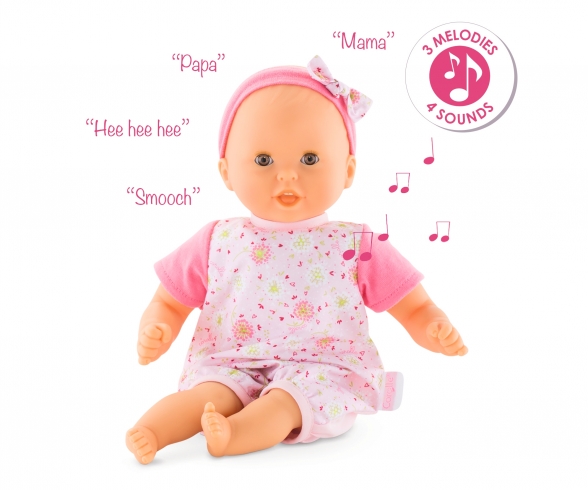 Quantity:
1
2
3
4
5
6
7
8
9
10
11
12
13
14
15
16
17
18
19
20
21
22
23
24
25
26
27
28
29
30
in stock, Delivery time 1-3 working days within Germany
"Bébé Calin Loving & Melodies is a lively interactive small doll with 7 functions: It says "mama", "dada", laughs and makes a
kissing sound and plays 3 charming melodies to delight little ones. When its tummy is pressed, the fun begins and Bébé Calin Loving &
Melodies invites your child to dream, dance, and twirl the doll around, or simply listen and feel comforted.
Its 12-inch size fits perfectly in your child's arms and is ideal for hugging and cuddling. Its soft body allows it to take on the same positions as a real
baby, and its brown sleepy eyes close when it's put down for a nap or at bedime, also like a real baby. Bébé Calin Loving & Melodies'
head and limbs are made of soft-to-the-touch vinly that is lightly scented with vanilla, a Corolle signature. Bébé Calin Loving &
Melodies is part of the mon premier poupon Corolle collection of dolls, clothing and accessories for early nurtering time. Ages 18
months and up. Removable battery box. Requires 3 AG13 / LR44 batteries (included)."
Frequently bought together
Frequently bought together