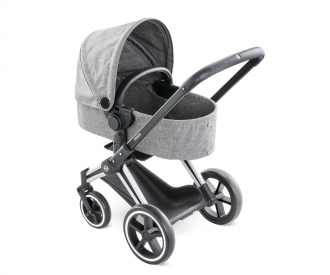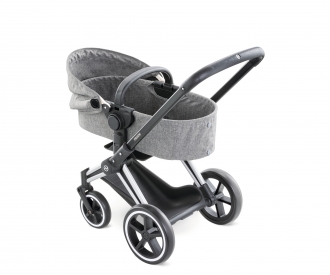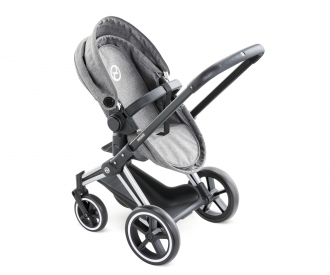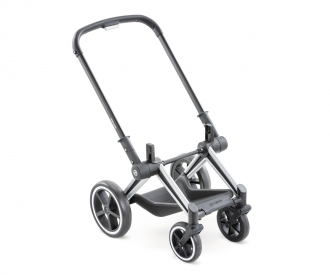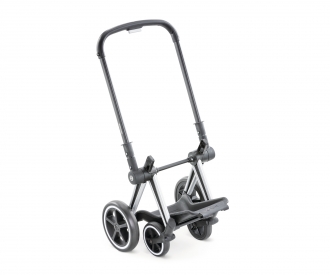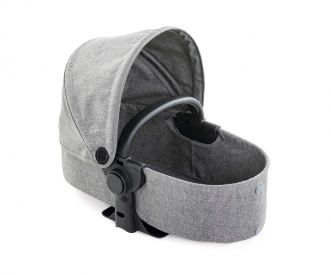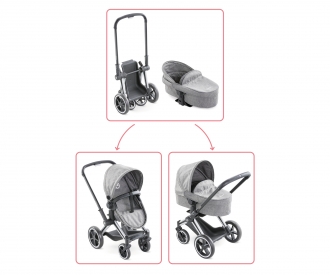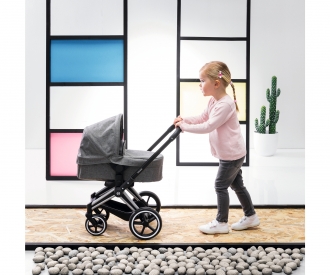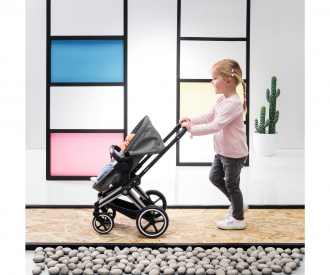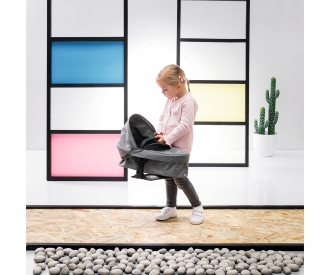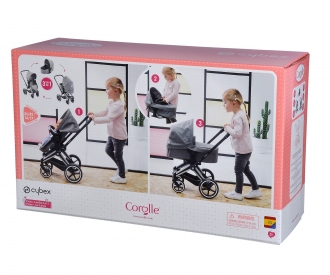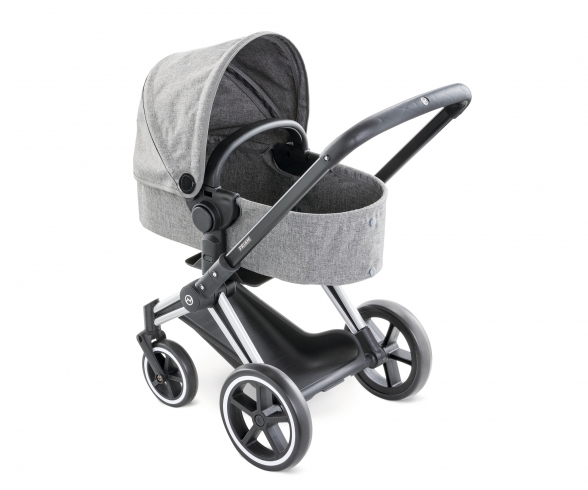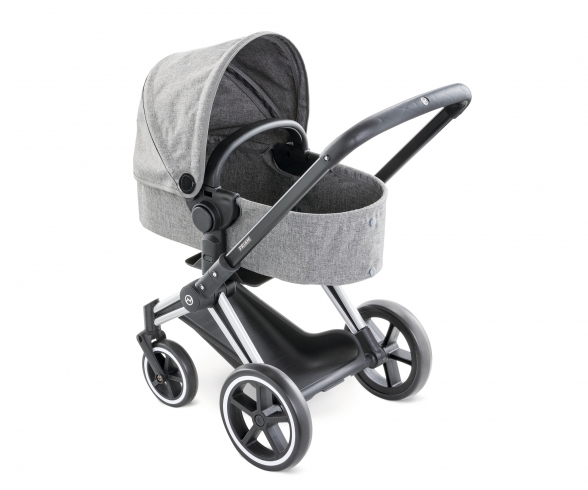 €99.99
incl. VAT
free shipping
(within the EU)
Quantity:
1
2
3
4
5
6
7
8
9
10
11
12
13
14
15
16
17
18
19
20
21
22
23
24
25
26
27
28
29
30
in stock, Delivery time 1-3 working days within Germany
"To take a favorite large, 14"" - 17"" baby doll for a walk. Three different positions: carriage, stroller and bassinet, the latter
which can be detached and also serve as a bouncy seat. Folding canopy, which may be detached. Storag basket. Swiveling front wheels.
Frame folds easily for travel or storage. Ages 3 and up.

A fully
featured, realistically styled three-in-one carriage to go for a walk with a favorite Corolle baby doll! The 3-in-1 Priam Cybex
Carriage is ideal for taking a favorite 14- to 17-inch baby doll for a walk. Children can use it three different ways: as a carriage,
stroller or bassinet (which can also serve as a bouncy seat).

Doll Carriage
The doll carriage is the make-believe mom or dad's
perfect choice to go for a walk or a stroll while their baby doll as it sleeps comfortably in its bassinet.
The bassinet is easy to
insert in either direction, rear or forward facing. In hot weather, the canopy may be easily removed by pressing on the buttons that
keep it attached to the bassinet. When it's attached and fully extended the canopy protects a favorite baby doll from the sun's rays
or wind or less than ideal weather; it can also be folded down to take full advantage of a beautiful day. The 3-in-1 Priam Cybex
carriage features four quiet, smooth-rolling wheels, of which two -- the front two -- swivel for ease of navigating.
The roomy storage
basket holds all the essentials needed to care for baby doll.
Stroller
To give baby doll the best view of the scenery
on a walk, the carriage easily converts to a stroller simply by pressing on the two
large side buttons, then closing the other
buttons to lock it into position.
Bassinet or Bouncy Seat
Once detached from the carriage frame, the bassinet
can be used as a comfortable bed for a favorite Corolle baby doll. And thanks to its
carry handle, the bassinet is easy to
transport.
When it's detached and in the stroller seat position, the bassinet can serve as a bouncy seat for the baby doll at feeding
time.

A bonus feature of the Priam Cybex is that it folds up easily and securely. Once folded it takes up little space and is easy
to
store.

The Priam Cybex 3-in-1 carriage is part of the mon grand poupon Corolle collection of dolls, fashions and
accessories
designed for caring for baby doll like real parents. Ages 3 and up. "

Warning! Not suitable for children under 3 years due to small parts. Choking hazard!
Frequently bought together
Frequently bought together