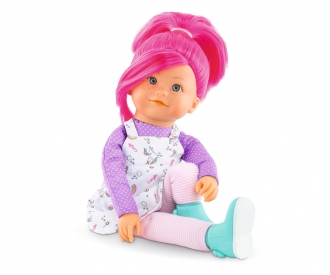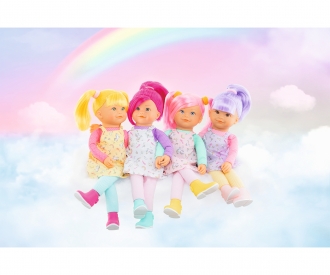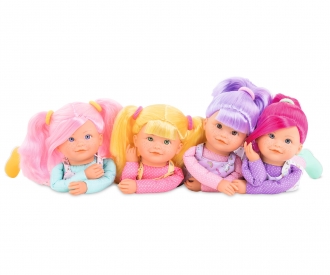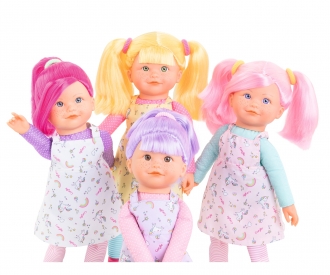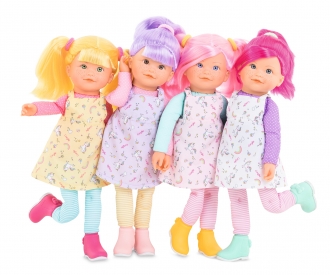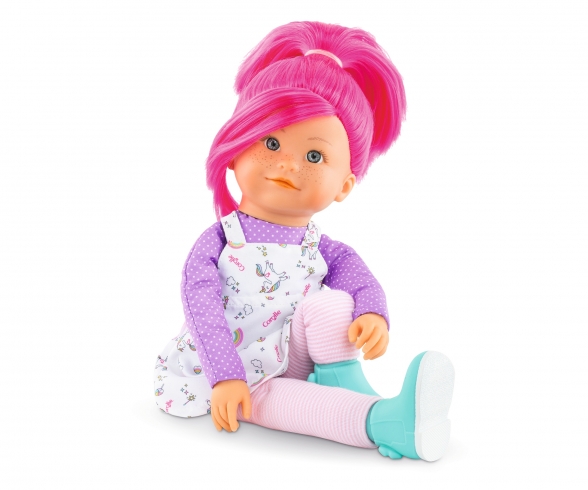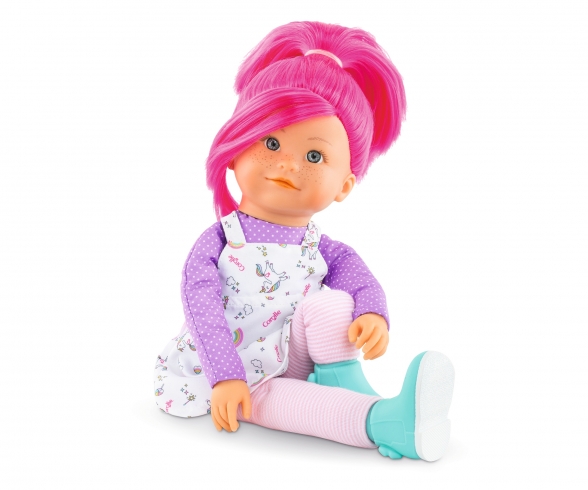 Quantity:
1
2
3
4
5
6
7
8
9
10
11
12
13
14
15
16
17
18
19
20
21
22
23
24
25
26
27
28
29
30
Delivery time 1-3 working days within Germany
Product information
"See life in colors with Rainbow Dolls!
Meet a group of four happy personalities who live above the clouds in a world that is
enchanting and fun, a world where unicorns frolic in fields of cotton candy!
Néphélie is a fun and colorful 16'' tall doll with a
bubbly personality. She's outfitted in a sweet dress in an on-trend print that is exclusive to Corolle with rainbows and unicorns.
Finishing her ensemble are color-coordinated derby-style boots (not removable).
Her soft, lightweight body and her long, long legs
make it possible for her to be posed in a variety of ways.
Néphélie's hands and head are made of supple, soft-to-the-touch vinyl that
is delicately scented with vanilla. Her face is sprinkled with freckles and her fixed eyes are a beautiful, deep blue.
She has
raspberry-pink hair, styled with long bangs and a pony tail (secure with a scrunchie).
Néphélie is part of the group of four Rainbow
Dolls; ages 3 and up will want to collect them all!"

Frequently bought together
Frequently bought together