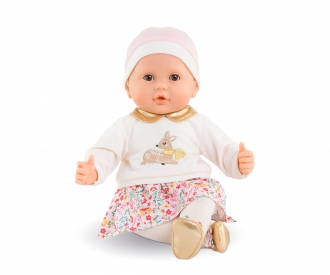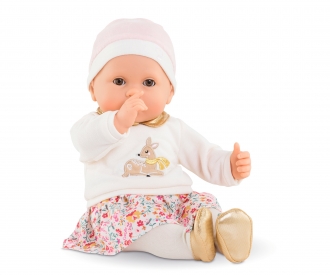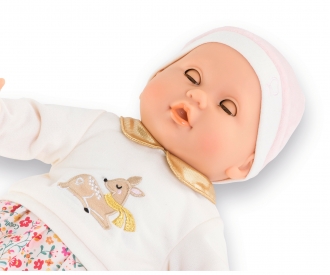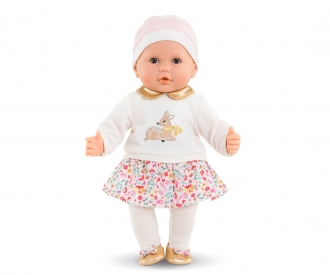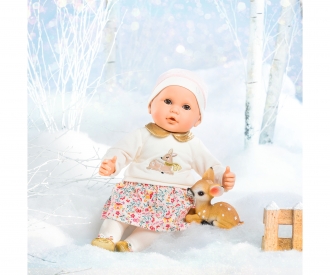 Quantity:
1
2
3
4
5
6
7
8
9
10
11
12
13
14
15
16
17
18
19
20
21
22
23
24
25
26
27
28
29
30
Delivery time 1-3 working days within Germany
Anais Blossom Winter is a 14-inch Corolle soft-bodied baby doll with sleepy eyes for little ones wanting a baby of their own to love.
She's perfectly sized to fit in a young child's arms and is ideal for hugging and cuddling. Anais has a weighted bottom so she can sit
up by herself, and her head and limbs are made of soft, supple vinyl that is delicately scented with vanilla, a Corolle signature.
Anais is dressed for the holiday season in a floral print skirt and a sweater top featuring an embroidered fawn and a gold Peter Pan
collar. Coordinating tights, gold shoes and cap complete her stylish ensemble. Anais Blossom Winter is part of the mon grand poupon
Corolle collection of dolls, fashions and accessories designed to help little ones care for their baby doll like real parents. Ages 2
and up.

Frequently bought together
Frequently bought together